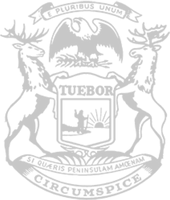 Ottawa County lawmakers: Our area is ready to reopen
State Reps. Bradley Slagh, Jim Lilly and Luke Meerman, along with Sen. Roger Victory, today said Gov. Whitmer owes Ottawa County an explanation in the form of transparent documentation and metrics that support her reasoning for keeping area restaurants, retailers, health care facilities and businesses from reopening.
The governor announced Monday that the Upper Peninsula and parts of Northern Michigan will be permitted to reopen starting Friday, May 22. Ottawa County legislators contend that many more businesses in their area are ready to reopen as well.
According to the Michigan Department of Health and Human Services, out of more than 290,000 total Ottawa County residents, 531 have contracted COVID-19.
Rep. Slagh said local businesses and job providers are suffering under the governor's orders and need to be allowed to safely re-open as soon as possible in order to remain viable.
"Our local retailers and restauranteurs are part of what make Ottawa County so great, and they are in serious jeopardy of losing their businesses they worked so hard to build." said Slagh, of Zeeland. While I've been so impressed by the way our community has backed these businesses with takeout and curbside orders, it's simply not enough for many businesses to survive. It's time to reopen Ottawa County."
Rep. Lilly said he believes there are many industries throughout the county that can get back to work safely.
"While we have had some success in assisting displaced workers with navigating our states unemployment system, people across our communities are facing hard times as they struggle to pay their bills and feed their families without access to their regular employment," said Lilly, of Park Township. "The governor should support these hard-working individuals getting back to their jobs if they can do so in a safe work environment. Again, we have to get away from talking about essential and nonessential jobs and instead consider which jobs are save vs. unsafe."
Rep. Meerman said he remains concerned about local health care providers who are unable to perform routine health care and preventative treatments under the governor's orders. The lawmaker contends that the low number of COVID cases in the area means there's plenty of PPE available for normal health care operations to resume.
"Ottawa Country residents need to be able to access routine health care again," said Meerman, of Coopersville. "Eye doctor appointments, dental appointments, cancer screenings, preventative surgeries and more must resume not only for the well-being of the patients, but because health care businesses risk permanent closure and mass layoffs if they are unable to provide services to the community."
Sen. Victory said the COVID-19 pandemic has had different impacts on different areas of the state and a refusal to recognize and adapt to those obvious differences has resulted in devastating consequences for many Michiganders.
"Ottawa County has experienced the highest increase in unemployment claims in the entire state, over 1600 percent," said Victory, of Hudsonville. "These are good, hardworking people who have put everything into supporting their families and improving our community. They have been told by the governor to close up shop and go home, that the government will take care of them during this forced shutdown. Months later, many of these people are still waiting on their first payment from the Unemployment Agency. This is unacceptable. This is not how the people of Ottawa County, nor anyone else in Michigan, should be treated. We need to open Ottawa County now and get our residents safely back to work."
###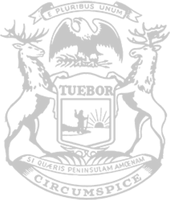 © 2009 - 2020 Michigan House Republicans. All Rights Reserved.
This site is protected by reCAPTCHA and the Google Privacy Policy and Terms of Service apply.