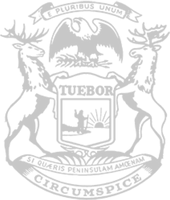 Rep. Slagh supports plan to return to normal democracy while continuing COVID-19 protections
State Rep. Brad Slagh today voted in support of a plan to restore the normal balance of powers between the branches of state government and end the broad, unchecked control given to the governor during a state of emergency.

Slagh, of Zeeland, said the plan puts many of the virus-related executive orders into state law, ensuring they continue to exist after the state of emergency ends.

"We can continue to prioritize the health and safety of residents without unilateral commands by the governor, which have caused despair and hopelessness for too many citizens of our great state," Slagh said. "The Governor has unfortunately used this public health emergency to institute harsh measures that would have never passed had they gone through the normal legislative process. People deserve their state government operate under a system of checks and balances. It's more important now than ever before."

To ensure measures remain in place to protect public health and help families who have been hurt by the economic impact of the virus, the Legislature took action to put some of the governor's previous orders into state law with specific expiration dates. This includes:
• Protections for workers that prevent employers from taking disciplinary action against any employee who elects to stay home from work because of COVID-19.
• Procedures allowing school districts, parents and students to continue the learning process while school buildings remain closed.
• Measures to prevent price gouging.
• Expanded unemployment benefits and eligibility requirements.
• Suspending all foreclosure and eviction proceedings until June 30.
• Restrictions on large public gatherings.
• Standards for businesses and entities where people are working on site, such as following CDC social distancing guidelines, using enhanced cleaning provisions, providing personal protective equipment for employees, avoiding the sharing of tools and equipment when possible, and promoting remote work.
• Limiting visitors at health care facilities, residential care facilities, congregate care facilities and juvenile justice facilities, conducting health screenings for necessary visitors and providing phone or video chat visitation options.
"My goal has always been to listen to my constituents and seek solutions that work for them," Slagh said. "The actions we took today do not dismiss further action necessary to combat COVID-19. They restore a balance of governmental powers and get everyone involved in caring for every aspect of Michigan's citizens. The process we set in motion will restore the voice of the people of Michigan who have been silenced by executive commands."
###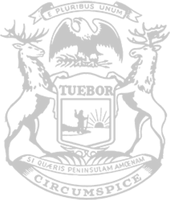 © 2009 - 2020 Michigan House Republicans. All Rights Reserved.
This site is protected by reCAPTCHA and the Google Privacy Policy and Terms of Service apply.