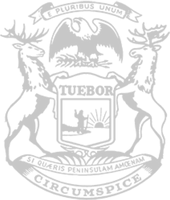 Rep. Wendzel helping Michigan's professional license holders
State Rep. Pauline Wendzel has introduced legislation to help Michigan's professional license holders recover from COVID-19.
"As Michiganders begin to resume their lives in a safe and smart manner, I believe it's important for state government to do everything it can to help our economy recover from the devastation of COVID-19," Rep. Wendzel said. "As I searched for actions I could take to help the people of our community, I began looking at all of Michigan's licensed professionals like realtors, barbers and stylists, and landscape architects that were forced to shut down because of Governor Whitmer's executive orders." Rep. Wendzel continued, "to earn a living in Michigan; the state requires these individuals to pay to hold a license. In my opinion, it isn't fair for the state to require payment for a product you can't use."
House Bill 5892 requires the Department of Licensing and Regulatory Affairs to provide a credit or prorate a fee on the renewal of a license if the holder of the license was forced to stop their practice because of a state mandate. For example, if an individual holds a license that costs $120 per year, and Governor Whitmer shut them down for three months, they would receive a $30 credit on the renewal of their license in 2021. The license would only cost $90 instead of the full $120.
Rep. Wendzel concluded, "this in no way makes up for the drastic loss of income for license holders, but it's a small measure I can take as a legislator to provide relief for these hardworking Michiganders who were shut down through no fault of their own."
House Bill 5892 is the latest introduction as Rep. Wendzel's legislative agenda is firing on all cylinders. Earlier this month, Rep. Wendzel's 16-bill package aimed at helping Michigan breweries was signed into law by Governor Whitmer. The Representative's legislation to protect the Great Lakes, Michigan's precious natural resources, and our state's $2.3 billion sportfishing industry is heading into a workgroup in the Senate, and her bipartisan expungement legislation has cleared the Senate Judiciary Committee and is now before the full Senate. Additionally, Rep. Wendzel has introduced legislation to provide a deterrent to voter fraud and will be introducing more bipartisan criminal justice reforms relating to sentencing guidelines.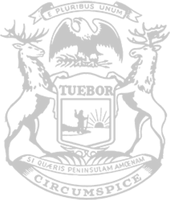 © 2009 - 2020 Michigan House Republicans. All Rights Reserved.
This site is protected by reCAPTCHA and the Google Privacy Policy and Terms of Service apply.