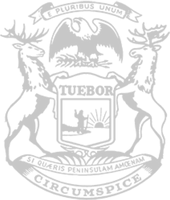 Rep. Wendzel supports plan to protect nursing home residents from avoidable coronavirus exposure
State Rep. Pauline Wendzel supported an overwhelmingly bipartisan plan to rectify the governor's fatal error that contributed to the COVID-related deaths of more than 1,947 nursing home residents.
The mandate to put COVID-19 patients into long-term care facilities alongside uninfected residents was decided by the governor alone, without any legislative input.
"After passing a bipartisan resolution in early June, I had hoped Governor Whitmer would finally listen to her partners in the Legislature and amend this dangerous and misguided policy," Rep. Wendzel said.  "After more than a month of inaction since the resolution, it was well past time for the Legislature to step in and protect our most vulnerable residents.  I'm pleased to see my colleagues set partisanship aside to correct the governor's fatal error."
The legislative plan requires the state's Health and Human Services Department, along with the state department for Licensing and Regulatory Affairs, to complete an evaluation and report of the current policies regarding COVID-19 patients and nursing homes by Aug. 15.
Additionally, the legislation requires DHHS to develop and implement a new plan by September 1 creating at least one dedicated regional facility within each of the state's eight health regions for use as COVID-19 patient facilities.
Finally, Senate Bill 956, unlike the governor's plan, protects nursing home residents by prohibiting the placement of individuals with COVID-19 in any long-term care facility unless it has a separate dedicated building where affected patients can be properly quarantined and receive care.
"The impact this virus has had on our senior citizens has been horrific," Rep. Wendzel said. "If the governor won't stand up to protect Michigan's senior citizens, I will."
The legislation passed the House 74-34 and now returns to the Senate for further consideration.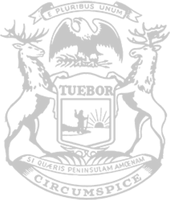 © 2009 - 2020 Michigan House Republicans. All Rights Reserved.
This site is protected by reCAPTCHA and the Google Privacy Policy and Terms of Service apply.